Winter Tires vs. All Season Tires
With the cooler fall months quickly approaching, which can bring sleet, snow, ice, and slushy driving conditions, two questions we are asked frequently are " When should I buy new winter tires ?" and "What is the difference between all season tires?"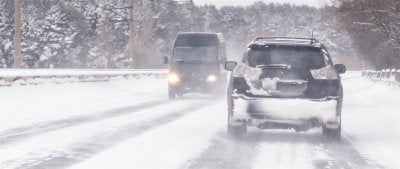 All Season Tires
All season tires are misnamed and designed to only provide decent transaction and control for part of the year in the warmer spring and summer months. This means they do not have the added traction required for Calgary winter road conditions. However, they will work in light snow and muddy conditions, but not in colder temperatures and slushy, heavy snow, or icy conditions.
Winter Tires
Winter tires, on the other hand, are made exclusively for wintertime driving conditions. The rubber used to make winter tires are designed to remain flexible and provide superior traction and grip even in severe driving conditions. With all season tires, the rubber on the traction can freeze and get hard, so you have less traction and control.
Winter tires are better for the colder fall and winter months and should be used in any location where temperatures get below 7 Celsius, while all season tires are better for spring and summertime driving.
Now is a great time to start shopping for and to buy a set of winter tires. For assistance in selecting winter tires for your vehicle, or to check out our latest tires deals, please feel free to stop by Tire Pirates or call us at (403) 907-0394 or (403) 907-0431 today!