Brake Repair Services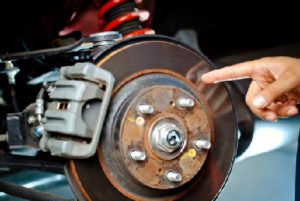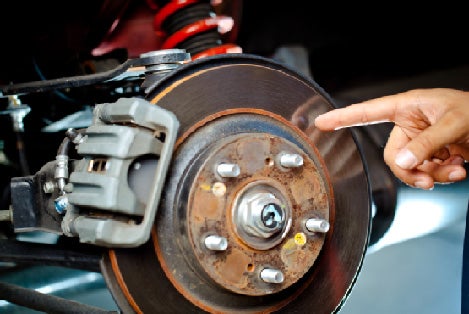 All of our services are warranty-approved  and done with replacement parts that meet or exceed factory replacements and Completed by our Certified Technicians.
Your brakes are extremely important as you drive around Calgary AB. Having good brakes just keeps you out of trouble. You'll want to carefully maintain your brakes.
Signs You Need New Brakes
If you have any of the following brakes symptoms contact the Pirates to get your brakes tested.
Your Brakes are Squealing – That grinding, squealing sound of metal on metal.
Low Brake Pedal – Your brake pedal travels more than usual when depressing the pedal.
Pressing the Brake Pedal Harder to Stop – If any one of the brake components is not performing properly, you  have to push harder on the pedal to stop the vehicle
Brake Pedal Vibration – You will notice the brake pedal shudders , often accompanied by a chattering sound and steering wheel shaking back and forth.
Vehicle Pulling Left or Right – When applying the brakes you notice a pull in either direction, it could mean a problem with the brake calipers or wheel cylinders.
Get Your Brakes Checked
Contact Us Today
From world-class tire service to full-scale engine repair and everything in between, Tire Pirates is your one stop shop for auto repair in Calgary. Visit one of our two locations and discover the difference that professionalism and attention to detail make when it comes to car repair. Contact our  Foothills location at (403) 279-5559 or our Chinook location at (403) 640-0500 and speak to a qualified service advisor today.
What Sets Us Apart?
Top of the Line Tires
25 Years in Business
Highly-Trained Technicians
We'll Install, Inspect and Repair Tires
Customer Service is Our Top Priority