While green cars have a smaller environmental footprint than traditional autos and can save you gas money, they have a reputation for being more expensive. The technology needed to reduce or eliminate gasoline consumption can be costly, and early hybrid and electric vehicles had significantly higher prices than traditional autos.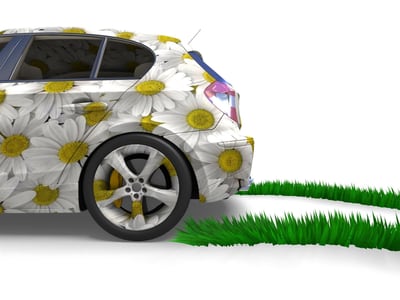 That's changed as automakers have gotten better at producing earth-friendly vehicles and as green tech has become more affordable. For consumers who are as equally cost-conscious as they are earth-conscious, here are a few inexpensive green vehicles:
Toyota RAV4 Hybrid – If you need SUV space but still want a reduced environmental footprint, the RAV4 Hybrid is a good choice. It gets 32 mpg combined city/highway and starts at around $29,000.
Toyota Prius – The Prius was the first truly commercially viable hybrid and remains a great value to consumers. It starts around $27,500.
Ford Fusion Hybrid – The hybrid version of the Fusion gets around 42 mpg combined city/highway and starts at around $26,000.
Ford C-Max – This plug-in hybrid gets great mileage and is very affordable. The vehicle can travel for 19 miles on electric power alone before the gas/electric motor kicks in. It starts at around $28,000.
Hyundai Ioniq Electric – South Korean automaker Hyundai's Ioniq electric vehicle can go 124 miles on a single charge. It starts at around $29,000, but federal tax incentives can make it even more affordable.
Tire Pirates will help keep your earth-friendly new automobile rolling, with top-notch tire service. If you're looking for new tires or if you need tire repair in Calgary, Tire Pirates can help . Visit today to save on tire sales and service.